Loneacre Miniature Schnauzers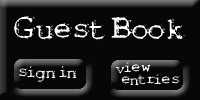 Beth & John Santure

200 Begole Rd.

Milan, Mi 48160

(734)439-8331

bsanture@gmail.com

MEMBER IN GOOD STANDING:

*American Miniature Schnauzer Club, Inc.

*Miniature Schnauzer Club Of Michigan, Inc.

*Ann Arbor Kennel Club

 Ann Arbor Dog Training Club

 Terrier Club Of Michigan

* Indicates Code Of Ethics

Loneacre Miniature Schnauzers is a small personal family endeavor.  Located in southeastern Michigan just south of Ann Arbor.   We have been breeding, showing and loving Miniature Schnauzers for over 25 years now.  22 dogs have earned their conformation championships here with 20 being homebred champions.  Loneacre dogs also possess titles in other areas such as obedience, agility, canine good citizenship and therapy dog.  

Our dogs live in the house with us and puppies are raised in their "playpen" right in our kitchen where they receive optimal attention and handling.  We take pride in producing quality dogs that excel in conformation, performance and as pets.  Our goal is to produce Miniature Schnauzers with correct conformation, good health and outstanding temperaments. We pride ourselves in being able to help you choose the right puppy that makes the perfect "fit" for you and your family.

Miniature Schnauzers have only three approved colors, salt & pepper, black & silver and black. Loneacre Miniature Schnauzers are registered with the AKC (American Kennel Club).  We specialize in the black & silver color variety and sometimes have salt and peppers available.